Founder and Chief Executive Officer (CEO)
As the only founding director still active at MSMM, Matlala encourages all MSMM staff to value the company's historical background and continue its legacy of producing distinguished attorneys.
 Qualifications and experience:
Matlala was admitted as an attorney in 1982. He has a B. PROC (UNISA), Fellow of the Chartered Institute of Arbitrators (FCI. Arb) (London), Executive Development Programme in Strategic Management (Graduate School of Management & Urban Policy, New York), Diploma in Human Rights (RAU), Higher Diploma in Company Law (Wits), Higher Diploma In Tax Law (Wits), Programme in the Management of Minerals and Mining Policy (Wits), Legal Techniques of Restructuring State Owned Enterprises (International Development Law Institute-Rome) and LLM (Commercial Law) (UNISA).
Nano Matlala is past President of the following organisations:
Black Lawyers Association, Transvaal Law Society and the Law Society of the Northern Provinces; past Chairperson of the Association for the Advancement of Black Insolvency Practitioners and Co-Chair of the Law Society of South Africa.
Current leadership roles include Senior Examiner and Moderator of the Attorneys Admission Examination, Chairperson of the Takeover Regulation Panel, Chair of the Tax Board and member of the Magistrate Commission and Tax Court.
During 1990, Nano Matlala worked at Wall Street Law firm Milbank Tweed as an international attorney in the firm's Banking and Institutional Investment Division. There, he gained valuable experience in cross-border structured credit, banking and leveraged finance.
Matlala's areas of expertise inter alia cover the following:
Aviation and maritime law
Business rescue, company restructuring and turnaround
Commercial and corporate
Regulatory matters
Insolvency and liquidation
Constitutional law
Arbitration and labour
Banking, finance and tax issues
Land claims
Mining law
Complex litigation.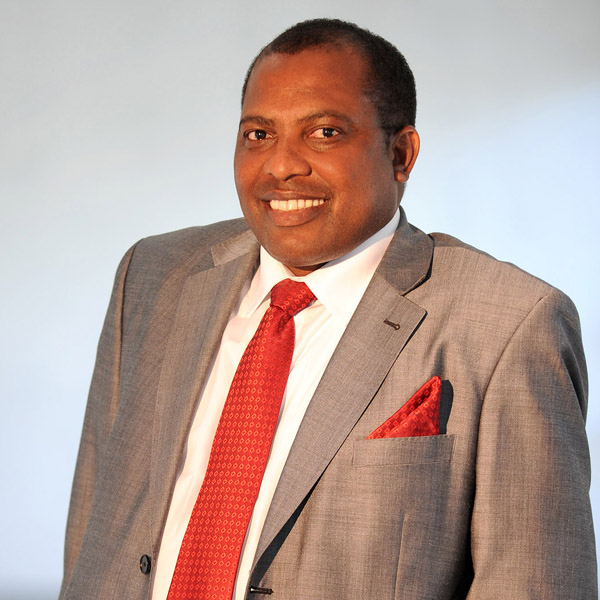 Chief Operations Officer (COO)
Qualifications and experience:
B.PROC (Wits), LLM (Masters Degree in Law) specialising in Fundamental Rights and Constitutional Practice & Litigation (University of Pretoria), Higher Diploma in Company Law (Wits).
After being admitted as an Attorney in 1997, he practised at three law firms (Zwane, Lekalakala Attorneys, Zwane, Sambo and Associates and Zwane, De Klerk Incorporated).
Zwane's leadership roles encompass current President of the Foundation for African Business and Consumer Services (FABCOS), Head of Policy at the Black Business Council, National Heritage Council Chairperson and former Administrator of the Pan South African Language Board (PanSALB).
Before joining MSMM, Zwane also held various positions as Executive Chairman of Premier Foods Ltd, and Proforma Prosecutor and Legal Advisor of the Premier Soccer League (PSL). In addition, he has served on the boards of several state-owned entities including the Gauteng Entrepreneur Propeller (GEP) and G-fleet.
Professional approach
Known as astute, determined and client-focused, Mxolisi Zwane is passionate about his profession. He is spurred on by difficult challenges and says his greatest reward is 'client satisfaction and being able to give good quality advice'. Zwane is keen to progress further in the field of international public law and to promote the development of African legal jurisprudence.
His primary specialisation areas include the following:
Constitutional law practice and litigation
Criminal and civil litigation
Labour law and dispute resolutions
Commercial and corporate law advice
Drafting of constitutions for associations
Land rights and restitution
Customary law advice on traditional authorities
Heritage and linguistic human rights
Sporting law, contracts and advice
Collective bargaining, negotiations and mediation
Business rescue, company restructuring and turnaround
Advice on corporate governance
BEE deal structuring and advice.
Qualifications and experience:
B.PROC (UNISA). He was admitted as Attorney in 1995.
Clients he has represented in civil litigation cases include the City of Tshwane Metropolitan Municipality, Telkom SA Limited and the Land Bank Agricultural Development Bank of South Africa.
Professional approach
Nkwinika ascribes to the principles of honesty, hard work and the need to respect others. He dislikes doing anything in half measures. He says the most rewarding aspect of his job is the satisfaction of a 'job well done and going the extra mile to fight against injustice.'
Bekhen Nkwinika's main areas of specialisation include the following:
Motor vehicle personal injury claims
Deceased estate administration
Property matters (e.g. registration of companies and inter vivos Trusts)
Matrimonial cases
Immigration rights and permits
Administrative law advice
Insurance law
Trust law and trust registration
Civil litigation (High Court and Magistrate's Court).
Director
Qualifications and experience:
B. Proc (University of Zululand). He was admitted as an Attorney in 1984 with right of appearance in the High Court since 1996.
JB Sibanyoni recently joined MSMM after serving
as a Member of Parliament in the Justice Portfolio Committee and the Judicial Service Committee (JSC) for 10 years.
During his term as an MP, Sibanyoni served in various capacities. These include Whip of the Justice Portfolio Committee, Whip of the Peace and Stability Cluster and acting Chairperson of the Peace and Stability Cluster.
Furthermore, he acted as Chairperson of several Ad Hoc Committees, which dealt with the appointment of the Deputy Public Protector and the Judge's Code of Conduct and registrable interests.
Sibanyoni has also participated in the passing of various legislations such as the Legal Practice Bill, the Restitution of Land Rights Bill and amendments to the format of the Constitutional Court.
Prior to his decade in Parliament, he practised as an attorney for 11 years, working primarily in the field of land claims and challenges faced by farm workers and dwellers.
Sibanyoni also served as an Amnesty Committee member of the Truth and Reconciliation Commission (TRC), chaired by Judges of the High Court. He assisted in adjudicating applications by perpetrators of atrocities committed during past political conflicts.
While Sibanyoni has extensive working experience in various Magistrates's courts, his current responsibilities at MSMM mostly entail working in the High Court. He also adjudicates civil disputes in his capacity as a Commissioner for the Small Claims Court at Ekangala in the district of Bronkhorstspruit, a position he has held since 2004.
Apart from being the former treasurer of the Democratic Lawyer's Congress (DLC), JB Sibanyoni regularly participates in legal education programmes for several national and community radio stations. These include Kangala community radio services, Greater Middleburg FM, TUT FM, Moutse community radio and national stations such as Kwekwezi FM and Ligwalagwala FM.
Professional approach
Sibanyoni's people-focused mindset is geared towards assisting his clients to access justice. He values the principles of honesty and hard work, conducting himself ethically and accomplishing success based on his own expectations.
He is currently studying towards a Masters degree (LLM) in Constitutional Litigation through the University of the Western Cape (UWC). He aspires to be appointed as a Judge on the bench sometime in the future.
Areas of specialisation include the following:
Constitutional matters
Criminal and civil litigation
Land rights and restitution
Road Accident Fund matters
Matrimonial matters
Drafting of legislation, ordinances and by-laws
Property law and property management
Customary law and advice on traditional authorities.
Qualifications and experience:
LLB degree (University of Pretoria), Certificate in Legislative Drafting (University of Pretoria). He was admitted as an Attorney in 2008 and has right of appearance in the High Court.
Professional approach
Sebola places a high value on accountability, being thoroughly prepared and having a comprehensive knowledge of each individual client's case.
He believes that honesty should dictate the entire professional life of an attorney, since he/she is not only dealing with a client's case, but also with their lives, their money and their futures.
As the youngest attorney in the MSMM team, Sebola has aspirations of expanding his knowledge into the area of competition law as it applies to all industries. His endeavour is to obtain a Master's degree in banking law.
Tshepo Sebola's areas of specialisation include:
Personal injury claims
Administrative lawInsurance matters
Corporate and commercial law
Drafting of contracts
Conveyancing and property management
Labour law and tax law advice
Drafting of legislation, ordinances and by-laws.